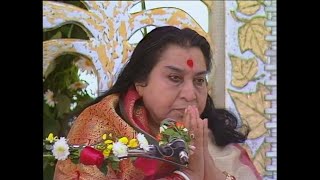 "Realise Your Own Divinity", Sahastrar Puja, Ischia (Italy) 5 May 1991
Today we have assembled here to celebrate the Sahastrar Day which was opened in 1970 on this date. I find this beautiful canopy is like our Sahastrar. And [it's] so very apt to have this beautiful arrangement for Sahastrar Day.
We have to understand what happens when the Sahastrara opens.
When the Kundalini passes through the five centres it enters into the area which we call as limbic area. […]