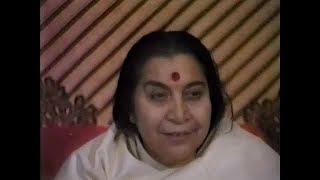 Complete Dedication The Only Way/ Dedication through meditation. Cowley Manor Seminar, Cheltenham (England), 31 July 1982.
Today, for the first time, I'm venturing to say something which I should have said much earlier.
As today I told you that it is necessary that you have to recognise me. And that recognition is fixed. That condition is fixed. I cannot change it.
As Christ has already said, that: "Anything against me will be tolerated, will be forgiven, […]