Day:
1985/12/24 (Tuesday)

Archives:

3
Visit to the Temple on the site of Jnanesvara's Samadhi at Alandi, Pune. With a short talk by Gregoire de Kalbermatten. […]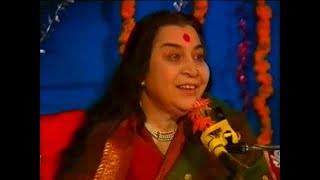 1985-12-24 India Tour 1985/86: Christmas Eve – with Music and Bhajans, Pune
Sahaja Yogi: May we wish You, [Mother,] a Happy Christmas. For all the existent [unclear].
Shri Mataji: Same to you all. Happy Christmas and very happy New Year. Please be seated. Please be seated. [Mother speaks in Marathi.]
Today it's a great day for Me to celebrate the Christmas Eve in Poona. Poona is called as Punya Patanam in our ancient books. That means this is the place which is very holy, […]