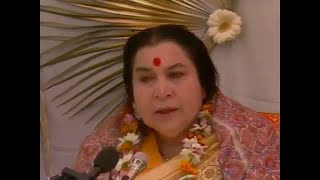 Easter Puja, Ashram of Pichini, Rome (Italy), April 19th, 1987
Happy Easter to all of you!
It's a great day to come to Rome to celebrate the Resurrection of Christ. Now we have to do the Resurrection of Christianity, which is just moving in the opposite direction of Christ's Resurrection.
As you know that Christ was just Chaitanya, but He came in the body of Chaitanya. The whole body was made of Chaitanya, and He resurrected Himself to show to the world that you can resurrect yourself also, […]