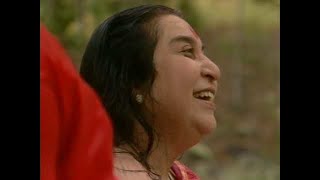 Interview With Channel 7 News, Brisbane, Australia, 05-05-1987
Yogi says: This is no thinking,you just look forward here(mother's bindu). Just put your attention here(top of the head) within you just ask Shri Mataji please give yoga.
Interviewer: It should be blind.
Shri Mataji:Perhaps
Interviewer: Perhaps
Shri Mataji: 4 years to correct 7 english man I took it.
Interviewer: 4 years to practice 7 english man? It is hard to get self realization.
Shri Mataji: No no no, […]