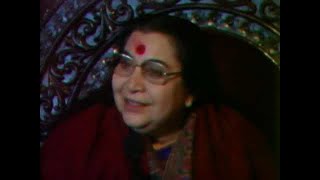 Talk on New Year's Day, Ganapatipule (India), 1 January 1988.
Happy New Year to you all!
May God bless you this year with all His divine powers. May all the choicest flowers of joy and happiness be showered upon you. May God give you wisdom to become great Sahaja Yogis, so that a new world can be created beautifully out of you.
Very happy to meet you all today here. First day, I am sure there must have been lots of inconveniences. […]