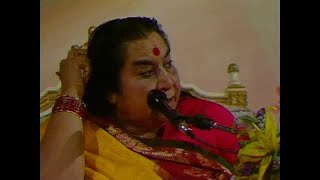 Shri Krishna Puja, Cabella Ligure (Italy), 15 August 1993
Today we have gathered here to do Shri Krishna puja.
We have to understand clearly that Shri Krishna is a very, very important deity within us; because He is the Vishnu, who resides in the Void, in the Nabhi. He is the one who generates dharma within us.
When you got your Realisation I didn't tell you, "Don't do this." "Don't do that." I never told you that, […]