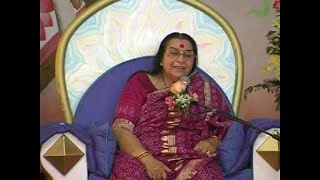 Adi Shakti Puja. Canajoharie, USA. 20 June 1999.
It is such a great pleasure to Me, to see you all assembled here, and which is such a far-fetched place, away from the madding crowd. It's such a beautiful place, and which has vibrations.
Shri Mataji: They can't hear you. Now can you hear Me?
Sahaja Yogis: Yes.
Shri Mataji: All right. It's all right now.
I selected this place suddenly from a very thick newspaper, American newspaper. […]