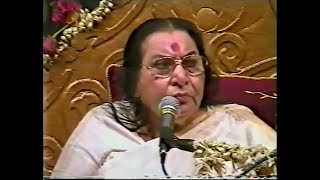 "Destructive Power Of Shri Mahadeva," Mahashivaratri Puja, Pune (India), 25 February 2001.
Today we are here to celebrate Mahashivaratri. It's a very great privilege for all of us to understand about Shri Mahadeva.
Unless and until you have got your Self-realisation you cannot understand what is the great personality, the character and the powers of Shri Mahadeva.
It's not easy to conceive – also to reach the depth – of His greatness unless and until we are humble. […]