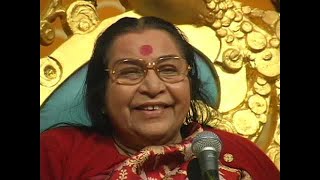 Sahasrara Puja. Cabella Ligure (Italy), 6 May 2001.
Today, I bow to all the Sahaja Yogis who have found the Truth.
There has been, from ages, the seeking for the Truth. And when people discovered that there's no other way but to surrender to the Divine that you can find the truth, they did not know how to do it, how to work it out.
There have been seekers all over the world.I went to Turkey and I was amazed there have been lots of Sufis, […]