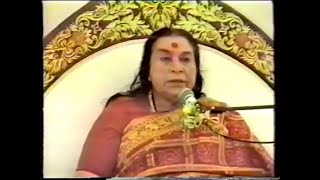 "Motivate your attention", Mahashivaratri Puja. Bundilla Scout Camp, Sydney (Australia), 3 March 1996.
Today we are going to do puja to Shiva, Shri Shiva. As you know, Shri Shiva is the reflection of Sadashiva within us.
I've already told about the reflection. Sadashiva is the God Almighty, the one who sees the play of Adi Shakti. But He is the Father who is watching each one of His Creation or Her Creation.
His support to Adi Shakti is entirely, […]