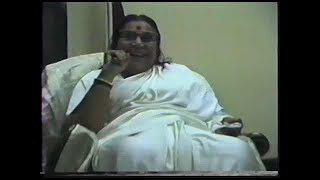 1989-06-29 Public Program, Salvador, Brazil, Part 1, 64
(Introduction part in the Portuguese language)
(Shri Mataji's talk started)
(Namaste)
One has to know, at the very outset, the truth is what it is.
We cannot organize it. We cannot order it.
It is (not clear)
The greatest truth is that we are all looked after, nourished, and brought to this total awareness; by the All-Pervading Power of God's love.
43:00
This power does all the living process. […]