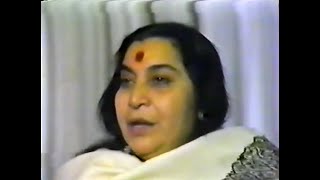 "England has to become Jerusalem" Public Programme, Reading (England), 22 June 1982.
It was very nice to come to Reading again, and to meet very nice people like your Mayor and another nice person who was interviewing me at the radio station.
I am discovering new talents in this place which is really historically very important.
But in the history of spirituality, England as a whole has to play a very, very important role, which perhaps English people don't realise. […]