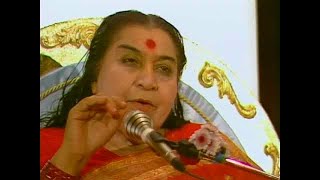 Shri Adi Kundalini Puja, Weilburg (Germany), 11 August 1991.
Today we have gathered here to do the puja of Adi Kundalini as well as your own Kundalini.
First of all, I think this is the most important thing to understand about your own Kundalini, as Self-Realisation is Self-Knowledge. And the one who gives you Self-Knowledge is this, your own Kundalini, because when She rises She points it out what are the problems on your chakras.
Now, […]