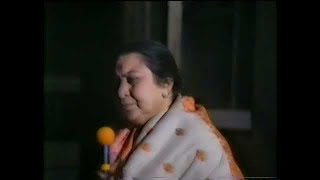 Public Program. Delhi (India), 14 March 1984.
There you should meet some people in a closer way because when we have programs is very difficult to have contacts so closely as that. Now today we have people here from abroad representing many countries; then we have people from the Government and we have other friends who are interested in yoga work.
[INDIAN NAME?], can you hear Me?
Sahaja Yogi: Yes.
Shri Mataji: All right.
Sahaja yogi: Mother…. […]