Archives:
2
Chhawla Village , Bijvasan Road, New Delhi, Delhi 110071, India
28.561731, 77.020856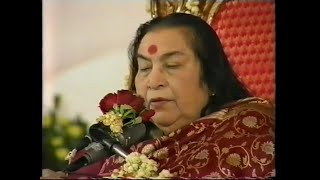 Birthday Puja, Nirmal Dham, Delhi (India), 21 March 2003. (Hindi/English)
(Translated from Hindi)
Eternal blessings from Me to all the Sahaja Yogis. You all have gathered here today, in such a large number, to celebrate My birthday. How should I thank you? I just don't understand. So many people have come from other countries also. And even from our country, so many people have gathered here. Seeing all this, My heart fills with joy.
I don't know what extraordinary task I have done that you all have gathered here to celebrate My birthday. […]