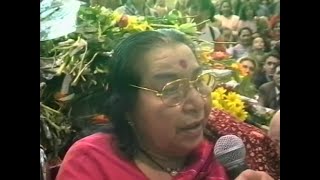 Malpensa. Milan (Italy) , 26 Aprile 2001.
(At Mother's arrival, She is covered by flowers. Sahaja Yogis welcome Her by singing "Vishwa Vandita" and "Aspettando Lei")
It's very heartening to see so many of you coming to welcome Me. I feel so joyous I can't express it in words. Your love is like the ocean which just moves from one person to another.It's so great to come to Italy again.
(Long clapping, followed by a "ola" […]