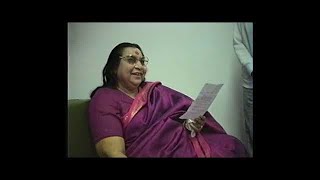 1992-0226 Departure and Conversation, Christchurch International Airport, N.Z.
Shri Mataji: (speaking to a little girl as She pins a SY badge on her frock)
Alright? What are you doing? What is it? Don't take out. The frock will (..unclear)
Shri Mataji takes off the badge and gives it to the child's mother, saying something about the child….. (unclear).
Brian, the New Zealand leader, comes to speak to Shri Mataji:
Brian: Shri Mataji, the point that we were discussing this morning, […]