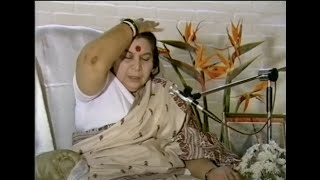 Public program day 2, Madrid, Spain, 23-05-1986
I bow to all the seekers of truth.
You have been told these three nadis within us, three channels. And also we have a booklet in which you can read about the subtle centers which are within us. But today I think I should tell you about the nature of the Spirit.
The Spirit as I told you yesterday is a reflection of God Almighty within us in our heart. […]