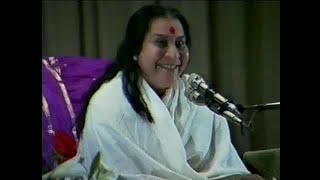 Public Program. Lausanne (Switzerland), 30 August 1984.
I bow to all the seekers of truth.
It's such a great pleasure to see so many people in Lausanne who are seekers and have come to know, here, about the truth. Can you hear him? Is it all right or muffled? Muffled. Little bit, I think, should be further. Just put it right.
These are special times, we must understand, when there are thousands of people who are feeling the urge to seek beyond. […]