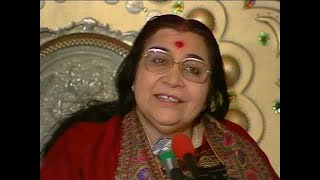 1987-1004: Talk after Deshera Puja, Les Avants, Switzerland
1987-1004: Talk after Deshera Puja, Les Avants, SwitzerlandFrom Sahaja Yoga Book Project
Please be seated.
Alright that's what we have unclear(talked plus they can unclear(sing/see)) the slides. Alright, that's good. I will have some water please.
You have covered this? or they have covered? You? (unclear) I will tell you. Wow. Thank you. So after the puja you all look so nice and fresh. I am happy that you have been able to absorb lot of vibrations. […]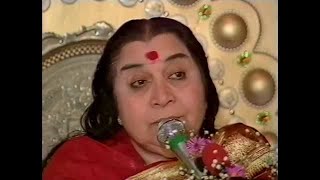 Shri Rama Puja. Les Avants (Switzerland), 4 October 1987.
Today we are celebrating in Switzerland the coronation of Shri Rama on Dassera Day. Many things happened on Dassera Day. The most important was that Shri Rama was coronated as a king on this day. He also killed Ravana on this day. Many may say that how can it be He killed Ravana and He was coronated on the same date? In those days in India, we had supersonic aeroplanes and, […]