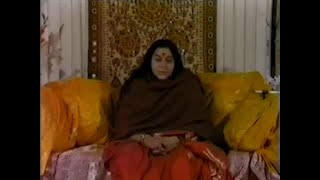 Shri Ganesha Puja. Troinex, (Geneva, Switzerland), 22 August 1982.
Before the Talk:
Call them, call the people. You can move in front and can sit at the back.
Gregoire asks if there should be an explanation of Puja as there are some newcomers.
Shri Mataji: Is there somebody here who can translate? You need two persons. You can sit here.
Gregoire: I can also translate in Italian
Shri Mataji: But has he not come? He should come for the puja, […]