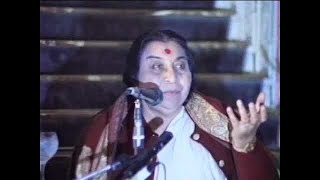 First Public Program in Turkey (Istanbul) Emirgan Korusu, 25.06.1989
Note: This is the first public program in Turkey. Interpreter is not a Sahaja Yogi and he doesn`t know much about spirituality and He doesn`t know how to exprees a lot of spirituel words in Turkish like self realization.
I bow to all the seekers of truth. Can somebody translate me?
Gregoire: I can see, they are already in meditation
I said, I bow to all the seekers of truth. […]