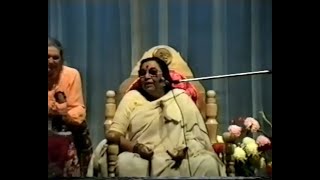 Public Program, Ukrayina Palace, Kyiv, Ukraine, 09/18/1994
I bow to all the seekers of Truth.
At the very outset we have to know that Truth is what it is. We can not change it, we can not describe it, and unfortunately at this humane awareness we can not know it.
Whatever I'm trying to tell you here you should not take it to blindfolded. The blind faith has created lots of problems for us. But you must keep your mind open like a scientist. […]