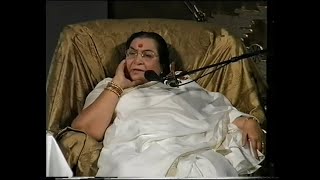 Public Program. New York (USA), 22 August 2002.
I bow to all the seekers of truth.
Actually we are all seeking the truth. So many of us, but so far, so many couldn't find and they are lost. But what is the truth? What is the truth about yourself? The truth is that you are not this body, you are not these emotions but what are you? You are the spirit.
All the great saints and incarnations have said that you are the spirit and what we are trying to find out is our selfhood. […]