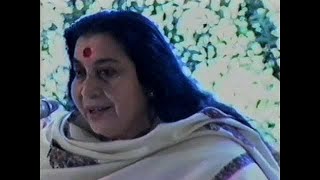 Guru Puja, Leysin (Switzerland), 14 July 1984.
I bow to all the sahaja yogis of the world. It is very heartening to see so many of you assembled here to do the Guru Puja.
To worship your Guru in person is regarded as the highest blessing. But in My case it's a very different combination that I am your Mother and your Guru.
So you can understand how Shri Ganesha worshipped his Mother. You all are created in the same image of Shri Ganesha who worshipped His Mother and then He became the Adi Guru, […]