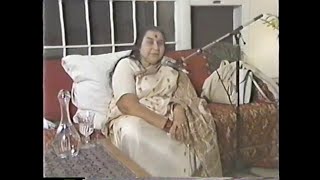 Advice at Armonk Ashram. New York (USA), 27 July 1988
So very nice to come and meet you all here! Very kind of you to have invited me to your ashram.
So you must have realised, from experience of these two days' programmes that we had [that], though it looks formidable in the beginning, it's not so difficult to achieve results and to get people Realised.
I find all of you have been very sensible and you worked it out very well. […]