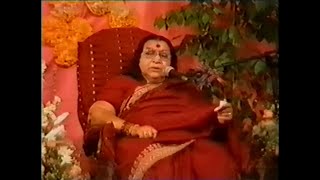 Shri Durga Mahakali Puja, Paris (France), 25 July 1992.
[A little child calls loudly: "Mataji! Jai!". Shri Mataji smiles, Yogis laugh]
Today's puja we have arranged of Durga or the Kali. That is the destroying form of the Goddess of all the evil and negativity. This we had to do it in France, because I feel very strongly that day by day, in general, France is going down and down and down.
While you people are coming up, […]