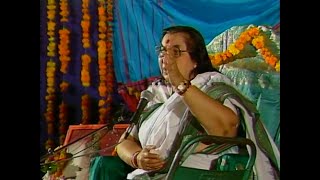 Health Advice to Western Yogis & the problems with Australia, Sangli (India), 21 December 1988.
I have heard that you have been all very sick. I think I got sick because of that, myself. Now I hope you are all better. Still there are sick people? How many?
Guido Lanza: About seventy.
Shri Mataji: Seventy are sick in bed? Where are they?
Now there's something I must tell you, that the other day these girls were making me wear ornaments and I felt a very funny smell from them. […]