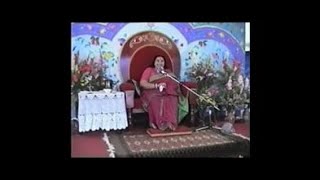 "The Mahalakshmi Principle," Shri Mahalakshmi Puja, Brisbane (Australia), February 20th, 1992
Something wrong. Who has made those with the things…You should put more of cotton in that, you see, slips back. Can you get it done by the…For pujas you must use Indian girls, [is] better. They know all these things better you see.
They said that, "Nobody asked us." So they just sit on the fence (laughing).
They would think that, "We should not come forward, […]