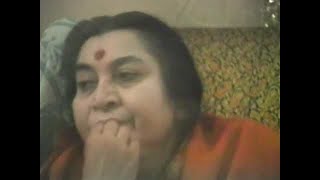 Christmas puja. Chelsham Road Ashram, London (UK), 25 December 1981.
[TAPE BEGINS WITH CHRISTMAS CAROLS SUNG BY THE YOGIS]
I wanted to be with you people on a Christmas day, but it never happened before. It has so chanced that I have to be here with you today and on the New Year. Something good has to happen I hope next year, some good luck has to come.
Christ's work was very unique. The whole thing was a very unique thing, […]