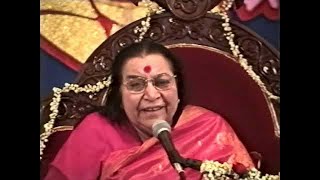 Shakti Puja: The Shakti Of Satya Yuga 02-12-1995
Today, we are going to do the puja to Shakti in Satya Yuga. Because Satya Yuga has started in this environment, the influence of Shakti has also become more intense.
The first form of Shakti is that she is enlightened, illuminated. She is full of intense light.
When the Shakti manifests herself in Satya Yuga all the manners of wrong people will be exposed, they'll come in front. all wrongdoings of theirs will come in front and exposed. […]