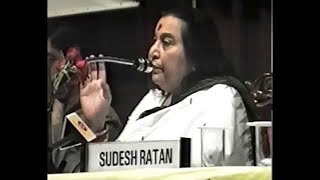 Address to Doctors (Indian Medical Association), Auditorium, New Delhi (India). 6 April 1997.
I bow to all the seekers of Truth.
At the very outset, I have to tell you that Truth is what it is. You cannot change it, you cannot transform it, you cannot explain it. Only thing [is] you can experience it.
In this Kali Yuga there is a special category of people born in all the countries very surprisingly, who are seekers of Truth. […]